Follow Your Heart and Live Your Vision
For spiritual seekers, healers, empaths, and psychedelic visionaries...
Learn how to build a conscious relationship with sacred psychedelics and plant medicines
so that you can live a purpose driven life you love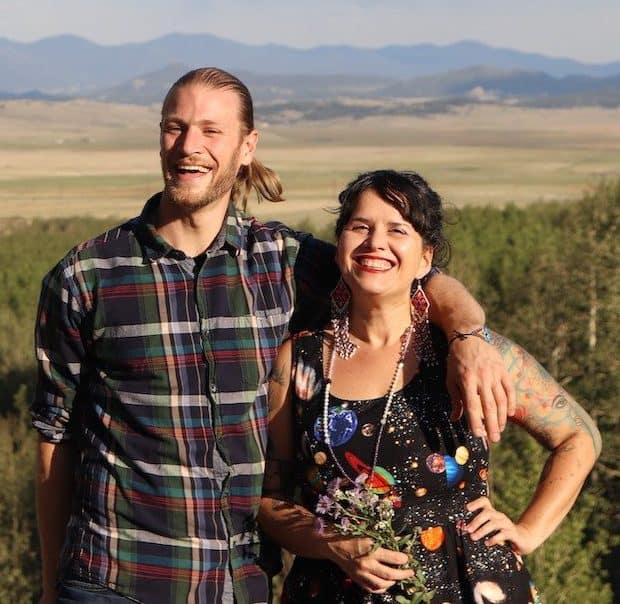 HI, WE'RE JOHN AND SINCLAIR...

We're psychedelic guides on a mission to help spiritual seekers, healers, empaths, facilitators, leaders, and visionaries align with your purpose and create lasting results with sacred medicines so that you can start living the life you REALLY want.
In other words, we break people out of the Matrix with plant medicines and psychedelics so you can make a profound impact on the world. 
So many remarkable people like you answer the call to work with psychedelics, but few actually make radical transformation a reality in their own lives. Without holistic support, the clear cosmic connection you've worked so hard to reach with plant medicine will start to fade fast, leaving you feeling confused, stuck, and alone.
Choosing to work with psychedelics and plant medicines is a big commitment that requires planning, preparation, and investment into yourself. If you want big life changing results, you need a team of compassionate spiritual warriors in your corner so that you can LEARN HOW to overcome your fears, get out of your own way, and turn your dreams into reality.
Using our experience working in the ayahuasca retreat industry, along with science-based integration strategies and proven spiritual teachings, we will empower you to overcome your doubts, blocks, and limiting beliefs so that you can connect to your purpose and share your gifts while walking the spiritual path in your daily life.
Start Your Transformation Today...

GET OUR FREE ULTIMATE GUIDE TO HEALING WITH PSYCHEDELICS
Our unique 28-page digital guide walks you through a step-by-step holistic healing framework you can use to start your transformation TODAY. Grab this awesome FREE resource to kickstart or continue your psychedelic integration and healing journey.
The Ultimate Quickstart Guide download link will be sent to the email entered above. By submitting your email, you agree to our Privacy Policy.

MEET JOHN AND SINCLAIR, YOUR SPIRITUAL PLANT MEDICINE GUIDES
Having both been disillusioned with modern Western life, we traveled across the globe searching for healing, connection, and purpose. The stars aligned and led us to work with sacred plant medicines, and find each other in the Andes mountains of Ecuador.
We had both overcome life threatening addictions, healed our traumas, and left our jobs with only the hope of sharing some of the joy and peace we had found within ourselves with the world at large. A deep friendship and bond formed as we fell in love with each other's vulnerability, compassion, commitment to spiritual growth. We shared an ability to remain in the light while helping others work through their heaviness and darkness.
From this foundation, a beautiful love and partnership has blossomed. Thanks to our work with plant medicines, we have built our relationship on trust, honesty, and a commitment to growth. It is our honor to share this light and love through our psychedelic coaching practice.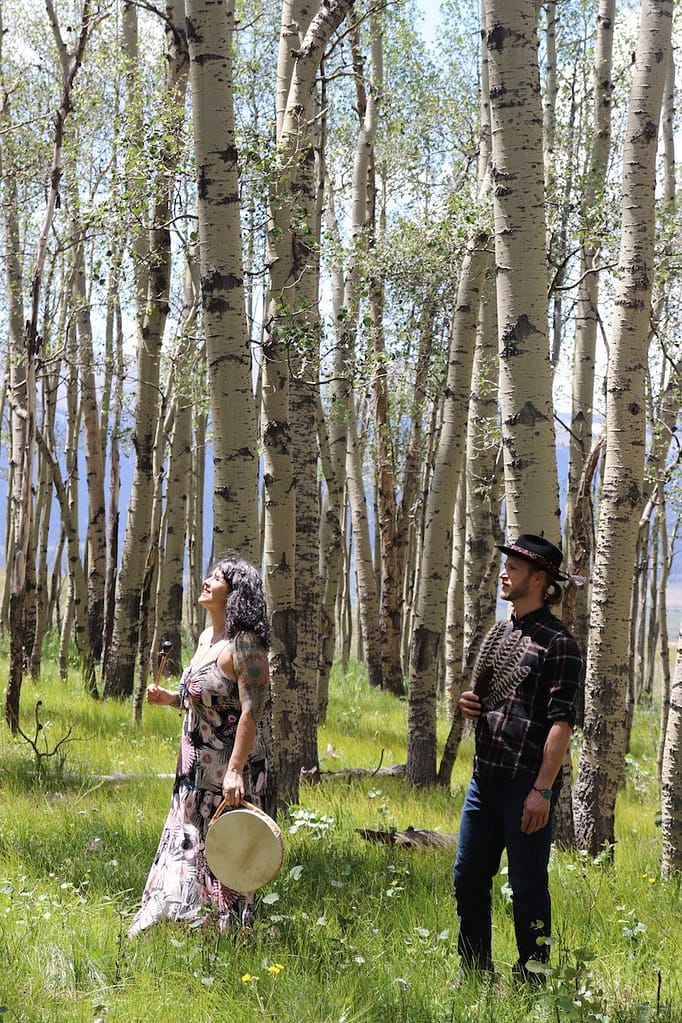 RADICAL TRANSFORMATION STARTS WITH GETTING SUPPORT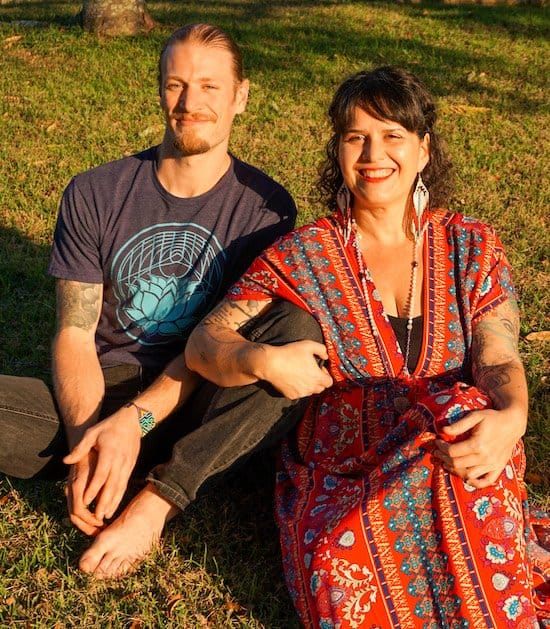 Learn How to Build a Conscious Relationship with Sacred Psychedelics and Plant Medicines From the Start
So you want to work with plant medicine and psychedelics for a purpose but you're feeling confused on where to start or what to do to prepare… Maybe you don't know what you want or need to heal, but you think plant medicines may help you get the change you're craving in your life. 
You want to feel more confident, overcome your fears, and go to the medicines with clarity and focus, so that you get the answers and healing you want. Sound familiar? We can help.
CATCH UP ON OUR LATEST EPISODES

A SACRED CONTAINER for achieving RADICAL TRANSFORMATION with psychedelic MEDICINES
In our groundbreaking 6 month transformational psychedelic coaching program, you will learn a step-by-step holistic healing framework to help you nourish your relationship with plant medicines so that you can fulfill your soul mission and live the purpose driven life you deserve.
Rise and Align will help you maximize your conscious relationship with sacred psychedelics, no matter where you are in your spiritual evolution, even if you have no idea how to start, what to do next, or where you're going yet. Falling in love with yourself and your life is possible, and we will show you how.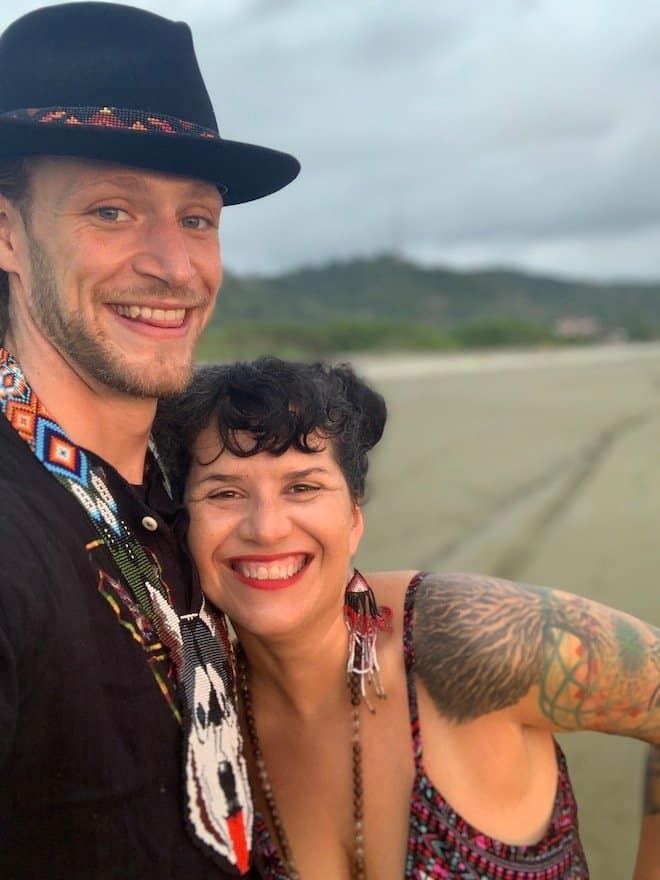 Connect with us to receive our newsletter where we share new episodes of The Psychedelic Integration Podcast, integration tips and tools, and help you learn more about building a life-changing relationship with sacred medicines.