Cacao Ceremony Austin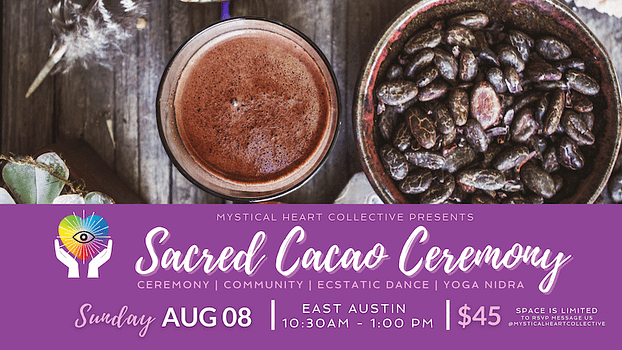 Join us for a heart-centered Sunday morning journey within as we dance in the beauty of Sacred Ceremonial Cacao sustainably sourced from Cacao Amor women's collective in Guatemala.
We will share this beautiful medicine in an intimate ceremony with you and come together in song, prayer, community, dance, laughter, and reconnection to our deepest selves.
This event will include a cacao ceremony, ecstatic dance, and yoga nidra to seal in the delicious vibrations we create together.
ABOUT MYSTICAL HEART COLLECTIVE: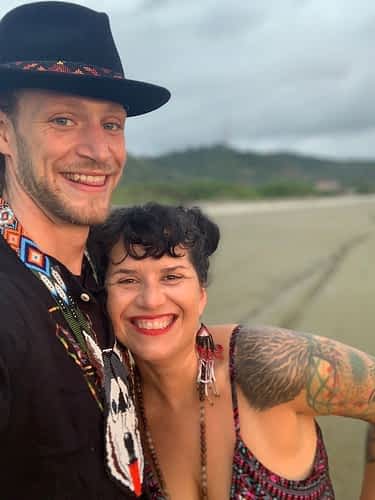 Hi, we're John and Sinclair, and we're experienced psychedelic guides who help spiritual seekers transform their mystical experiences with sacred plant
WHAT TO BRING:
Yoga mat
Pillow or cushion
Wear comfortable clothes you can move in!
COST:
$45 + $5 processing fee (Paypal)
$45 (No fees) through Venmo, DM us @mysticalheartcollective or EMAIL US to pay via Venmo
***SPACE IS LIMITED AND RSVP AND ADVANCE PAYMENT IS REQUIRED***