GROUP TRANSFORMATION MENTORSHIP
6 MONTH CONTAINER
PURE ANCESTRAL MEDICINE | POWERFUL TRANSFORMATIONS | HOLISTIC INTEGRATION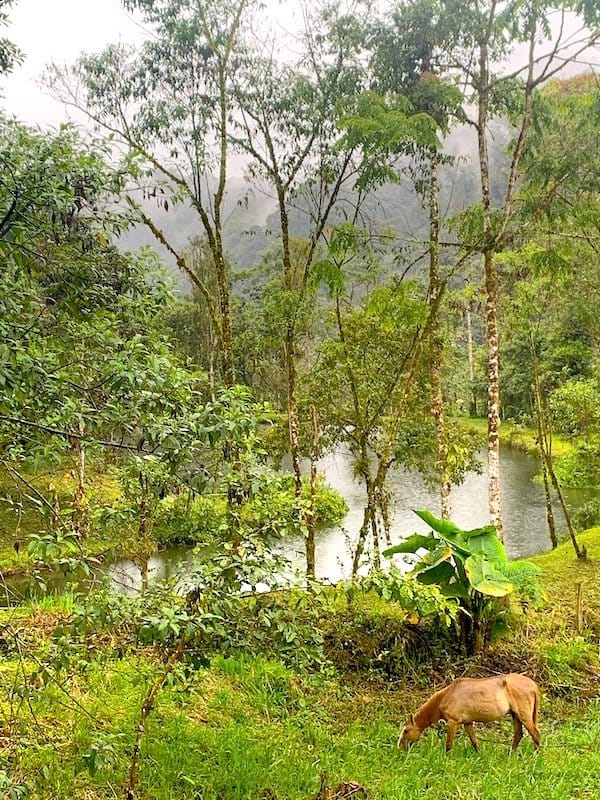 DOES THIS RESONATE WITH YOU?
Maybe you've been on the healing path for a while now, and you've made a ton of progress in loving and accepting yourself, but you feel there still is a lot of work to be done. You're feeling the call to work with sacred plant medicines, but you feel stuck or lost on how to get the deep healing you really want, and it feels isolating and overwhelming trying to do it all on your own.
There's so much that you want to explore inside so that you can find the strength to keep going. But you hide your true self from the world because you're afraid being authentically you just isn't good enough.
You want to live your heart purpose, love yourself, and walk in confidence toward your dreams, but you don't have the support you truly need to break through to the next level… 
You want to find others on a similar awakening path, but you have no idea how to tap into the community you want, and it feels so lonely waiting for things to change. 
Inside our 6 month pilgrimage together...
→ You'll identify the root causes of your energetic blocks and self-sabotaging behaviors so that you can stop judging and being hard on yourself and trust yourself and your intuition instead


→ You will learn how to slow down, prioritize yourself, and honor your integration process so that you can go deeper into your inner wisdom, be fully present, and savor everything life has to offer


→ You'll learn to anchor yourself in the light by cultivating a living spiritual practice so that you find the true consistency you need to calm your inner critic, break negative cycles, and stay in a high vibration – even when you're stressed, exhausted, or frustrated


→ You'll create a nourishing, steady connection with Source and release the story of not being good enough so that you feel fully prepared to hold space and guide others with confidence and strength


→ You will find the courage to confront your fears and untangle your limiting beliefs so that you can feel whole and be of service at your highest possible capacity


→ You'll give yourself unconditional permission to feel, express, and be present so that you can find radical acceptance and true freedom to be authentic and enjoy your life to the fullest
PLUS... we're going on a medicine retreat in Ecuador!

→ 6 month sacred mentorship inside a group container
PROGRAM DATES: October 7, 2022 – March 7, 2023
11 DAY PLANT MEDICINE RETREAT OUTSIDE MINDO, ECUADOR
→ November 18 – 27, 2022 with Sinclair and John
PRIVATE COACHING AND MENTORSHIP
→ You get 2 x 60 minute private integration sessions per month so that you have dedicated time and space to explore more of who you truly are, with the high level support of experienced and authentic mentors who understand the medicine path
→ You get 1 x 90 minute group calls per month so that you can find friendship and connection inside a like-minded community of spiritual warriors who are also on the healing path of evolution with plant medicines
→ Sacred Psychedelics Preparation Intensive –  In the first 6 weeks before the retreat, you'll learn how to create your sacred container, and expertly navigate any psychedelic journey with ease so that you feel fully prepared to meet your retreat experience with presence and intention, and get the transformation you really want ($997 VALUE)
LIFETIME ACCESS TO OUR DIGITAL COURSE LIBRARY
→ You get exclusive access to our robust Rise and Align digital course library full of proven tools and strategies you can use forever so that you know exactly how to navigate your own psychedelic seasons, inspire your creativity, relax into your flow, and start living the dream ($2497 VALUE)
10 Modules

44 Lessons (+ new additions all the time!) 
Dozens of unique practices and activities (including meditations, journaling, worksheets, cheat sheets, mind mapping, breathwork, yoga nidra, art therapy, rituals, movement, templates, habit trackers, calendars, and more!) that will provide you with in-depth knowledge and tools so that you can stop feeling frustrated because you don't know HOW to make changes in your life that actually stick
UNLOCK THE ANSWERS YOU ALREADY HAVE INSIDE
→ You'll learn The Magic Mirror Method: A complete, step-by-step framework expertly guiding you through every season of your plant medicine evolution so that you know exactly how to make progress and get the real breakthroughs you want, even if you feel stuck, burned out, or overwhelmed
RECONNECT TO NATURE AND YOUR HEART
→ You'll grow a deeper connection to the Earth, the elements, and your own inherent gifts so that you feel grounded and centered in exploring your spiritual growth as an upleveled leader
ROBUST PREPARATION, NAVIGATION, AND INTEGRATION SUPPORT FOR ALL STAGES OF YOUR HEALING JOURNEY
FULL CIRCLE INTEGRATION SUPPORT
October 7, 2022 - March 7, 2023
April 2023 - September 2023 (Waitlist)
Have questions or want to learn more? Reach out and let's talk.
Be the first to know when we add new retreat dates!